Annual Giving Campaign
Helping All Children Succeed!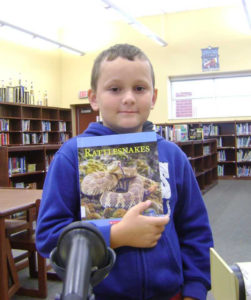 Can something as simple as a library book change a child's life forever?
According to Katherine Fulk, the media specialist at Fairview Elementary the answer is "Yes, most definitely." Katherine received a grant to provide nonfiction books about Spiders, Bats, and Snakes. Her goal was to grow the school library to better support and deepen student learning as they completed classroom projects. She was thrilled to see that these books did more than that…
"One of my fourth grade students is always coming into the library for reading materials. He has some behavior problems that he is learning to manage and he really likes to read stories. To expand his interests, I have been challenging him to read more non-fiction materials. After purchasing these titles he selected the book Anacondas. I asked him to tell me one important fact he learned about them on his next visit the library.
Later that week he moseyed into the library, dropped his book in the return bin, and proceeded to tell me how the anaconda can distend their jaws to swallow animals three times larger than they are. The delight in his voice when he used the word "distend" told me he was fascinated. He asked where to find another snake book. He was intrigued by the topic but even better he was hooked on reading and that is life changing."
Every day in the MCCSC, our educators challenge our students to master new skills and expand their knowledge using resources that current funding does not provide. These resources include library books that support academic work and develop lifelong readers, STEM materials used in interactive lessons, musical instruments and art materials that inspire student creativity, and field trips that bring classroom content alive.
Thank you. Your generosity has given our teachers and students educational materials, experiential learning, and made learning exciting. To continue this support, we still need your help.
Will you please renew your commitment to our students today? Your gift will provide resources that trigger enthusiasm and curiosity to learn. Your support will impact our student's education not only now, but well into the future as they become lifelong learners.
Ways your gift may be used to help students:
Girls in Engineering, Math, & Science (GEMS) Day for girls in 5th and 6th grades work side-by-side with female scientists, engineers, & mathematicians to explore the STEM in fun and relevant ways.
Literacy initiatives and intervention materials help children develop reading skills to read at grade level by grade 3.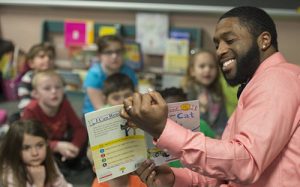 Real Men Read program provides male volunteers to read in all kindergarten classes and gives more than 4,000 books to more than 850 children annually.
STEM enrichment, field trips, and equipment to help students see how STEM learning impacts real-world issues
You can give today by clicking the donate button or mailing your check to FMCCS at 315 North Drive, Bloomington IN 47401.
---
Leave a Reply