Annual Giving Campaign
Helping All Children Succeed!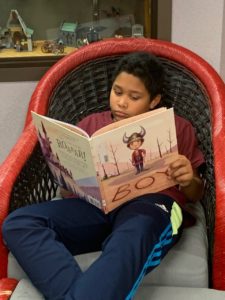 When you hear the words "school library" – what comes to mind? Do you see a room filled with books where children are required to whisper? Or do you envision a warm and welcoming place where students can come hang out, create together, find a good book to read, a place to be inspired and motivated to learn?
In 2005, the Foundation, with the generous support of an individual donor, created the Elementary Library Grant program. The goal was to provide consistent annual funding to all elementary libraries to update and expand library collections throughout the MCCSC. The vision was to give all children access to current and viable literature and inspire a love of reading. The donor pictured our libraries as the heart of learning; where motivation and success creates better readers and academic gain would blossom.
The program continues to enrich lives by making our libraries the heart of each school.
• "Can we have more books about the Corgi and the guinea pig?"
• "I use this grant each year to purchase high interest books. I survey my
students to learn what books and authors they want read. The books fly
off the shelves!"
• "My goal is to make our library a bustling place. We started a gaming
club so students can hang out before and after school, and at lunch
playing board games and connecting socially. It is working!"
• "More graphic novels please!"
• "We are an Artful Learning school yet our nonfiction resources in the arts
and music were copyrighted in the 1990's. We have been able to update!"
• "Our librarian is the best. I had no idea what I was going to research for
my project. She ordered nonfiction books specifically for these projects."
• "The EL grants have helped build a culture of reading for our kids."
Library resources is just one of the programs the Foundation supports. Every day in
the MCCSC, our educators and students need educational resources that current school
funding just doesn't cover. Needs may be STEM materials, musical instruments, fitness
equipment, field trips, or a school lunch. To meet these needs, we need your help.
Will you please renew your commitment to our students today? Your gift will
provide resources that trigger enthusiasm and the motivation to learn.
Thank you. When you support education, you help students succeed.
Ways your gift may be used to help students:
Girls in Engineering, Math, & Science (GEMS) Day for girls in 5th and 6th grades work side-by-side with female scientists, engineers, & mathematicians to explore the STEM in fun and relevant ways.
Literacy initiatives and intervention materials help children develop reading skills to read at grade level by grade 3.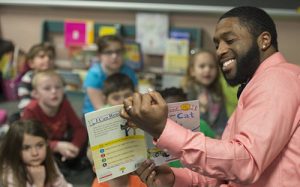 Real Men Read program provides male volunteers to read in all kindergarten classes and gives more than 4,000 books to more than 850 children annually.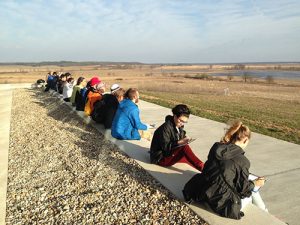 STEM enrichment, field trips, and equipment to help students see how STEM learning impacts real-world issues
You can give today by clicking the donate button or mailing your check to FMCCS at 315 North Drive, Bloomington IN 47401.
---
Leave a Reply