Virtual Trivia Night
Join us for our first ever Virtual Trivia Night to support MCCSC students. Our Virtual Trivia Night promises to be entertaining, immersive, and experiential and will require reason, not just recall.
October 8th – teams will log in and compete to our Trivia Champion.
Sign up as a sponsor or individual today. Your gift will help support resources and educational programs for our students. The COVID-19 pandemic has created many needs for our students and classrooms. Your support will enrich learning for our students during this unprecedented time.
Here's how it works teams can include up to 5 individuals. You can log in collectively from one location or separately from anywhere in the world. Your team will have a captain that is responsible for submitting your final answers during each trivia round. You can also play as one player (Friend). A log in link will be provided.
There will be a total of 4 trivia rounds that will test your know-how in popular themes. The game host will provide all questions and you will have time collaborate and record your answers. Team collaboration is done outside of the live stream – use Facetime, Zoom, Conference Call, etc. The host will score each round. In some rounds you can Chat with the host to buy hints, wager for more points, etc….
Please name and theme your team! Send us a photo (however you can socially distance it). Our expert host may call on you during the live game.
Get your team together today and let's test our knowledge for the KIDS!
Click here for Sponsorship Form
Our Bronze level is $500 so gather your 5 smartest friends and play for a great cause.
Thank you to our sponsors
Presenting Sponsor:

Gold Sponsors: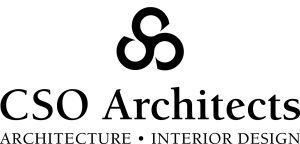 Silver Sponsors:
Bronze Sponsors:
Cassady Electric
---
Leave a Reply