Virtual Trivia Night
Join us for our first ever Virtual Trivia Night to support MCCSC students.
Our Virtual Trivia Night promises to be entertaining, immersive, and experiential and FUN. We are partnering with Hambones Trivia and they are Indy's best trivia company.
October 8th – from 4:30 to 6:00 PM teams will log in and compete for bragging rights as our first ever Trivia Champion.
Get your team together today and play for the KIDS!
Family & Friends Team is just $250! Click Donate and Register your team today.
Your gift will help support resources and educational programs for our students.
Here's how it works teams can include up to 10 individuals. You can log in collectively from one location or separately from anywhere in the world. Your team will have a captain that is responsible for submitting your final answers during each trivia round. You can also play as a single player. A private event link will be provided.
There will be a total of 4 trivia rounds that will test your know-how in popular themes. The game host will provide all questions and you will have time collaborate and record your answers. Team collaboration is done outside of the live stream – use Facetime, Zoom, Conference Call, etc. The host will time the rounds and tell the Team Captain when to submit your answers. In some rounds you can Chat with the host to buy hints, wager for more points, etc….
Please name and theme your team! Send us a photo (however you can socially distance it). Our expert host may call on you during the live game.
If you would like to sponsor at a higher level we can make that happen! Thanks so much to our sponsors!
Click here for Sponsorship Form
Thank you to our sponsors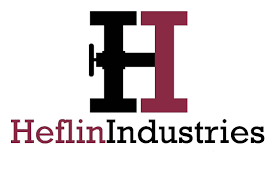 Cassady Electric; JC Ripberger Construction, Johnson Controls
Bill C Brown & Associates; Comprehensive Financial Consultants; Schmidt Associates, FC Tucker,
---
Leave a Reply