Annual Giving Campaign
Connecting Students to Educational Spaces through the pandemic
By any measure, 2020 has been an extraordinary year. Our students are strong, resilient, and responding to a pandemic that is dramatically impacting their education, their ability to interact with friends, and for many their ability to focus and retain knowledge. We asked students to share their feelings and experiences at the core of the pandemic with the goal of working together to improve learning in this challenging time.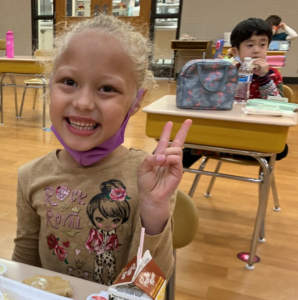 "The most challenging part of the pandemic is not knowing – not knowing when I can see my friends – not knowing if we will go back online fully – not knowing if I am really learning."
"School this year has been tough. I am a visual learner which means science labs, recording on paper, and figuring things out with my peers. The pandemic has stripped this from us. Our teachers are working so hard and we need to figure out how to have labs whether we are in the building or online."
"Before COVID our teachers were always telling the class to quiet down, no more questions – now our teachers are begging us to participate and talk."
"We can't do group projects and it is hard to bring online students into our classroom conversations. We need to have hands-on projects and create ways to work in small groups."
"I'm doing school entirely online, which means that I do school on my own time. I can wake up when I want. I choose when to do my assignments. I can go to class in pajamas and no one will ever know. Sounds perfect, right? In reality, however, this is probably my least favorite, worst year of school. Ever. I'm doing school entirely online, which means that I don't get to see my friends or have any human interaction. It's hard to fully absorb information that is being taught. And I doubt I'll be prepared for my classes next year."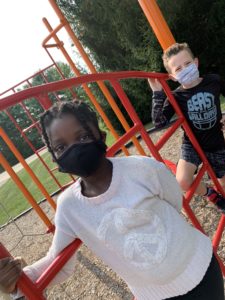 Life for our students and teachers is far from normal. Their words beg for innovative ways to engage and learn together. This semester, our elementary schools have had up to 35% of students online and our secondary schools have had nearly 43% fully online while also transitioning from hybrid, to in-person, and back to hybrid. Our teachers are working very hard, but they lack the resources needed to create lessons and hands-on projects that connect our students across educational spaces and content. Our teachers and students need your help.
Will you please renew your commitment to our students today? Your gift, in any amount, is critical to providing resources that will safely educate and build interactions our students desperately need.
Your gift may be used to provide resources such as …..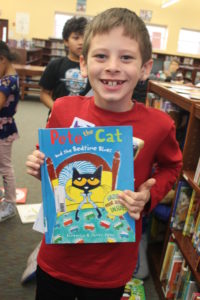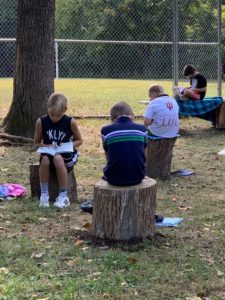 Literacy materials and library books to help students develop reading skills and sustain grade level readiness.
Create outdoor learning spaces.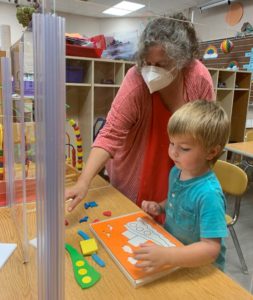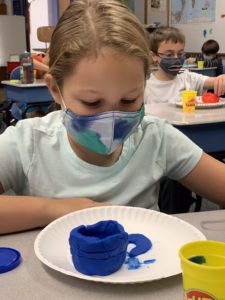 Math and Science resources that are reusable and provide hands-on projects and labs.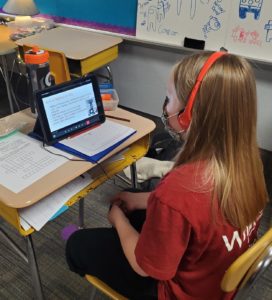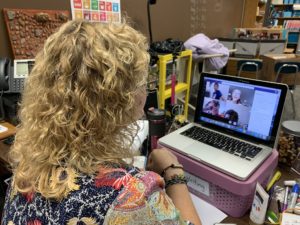 Technology resources such as headsets with microphones to bring online students into classroom conversations and projects.
We must find ways to connect our students across learning spaces and content.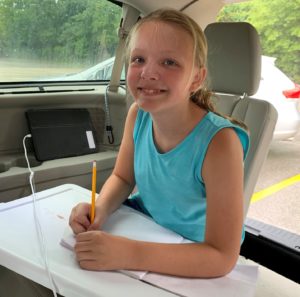 Internet connectivity – working from hot spots in school parking lots and providing MiFi devices.
Girls in Engineering, Math, & Science (GEMS) Day for girls in 5th and 6th grades work side-by-side with female scientists, engineers, & mathematicians to explore the STEM in fun and relevant ways. This year the program will be virtual.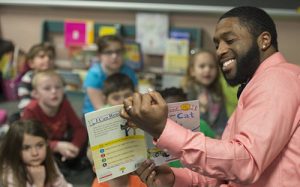 Real Men Read gives 5 books to all kindergartners to ensure they have access to age appropriate books at home. This year the read aloud is recorded for a virtual format. Check out the RMR Portal on our website.
Please give today by clicking the donate button or mailing your check to FMCCS at 315 North Drive, Bloomington IN 47401.
---
Leave a Reply