The Great Grown Up Spelling Bee 2011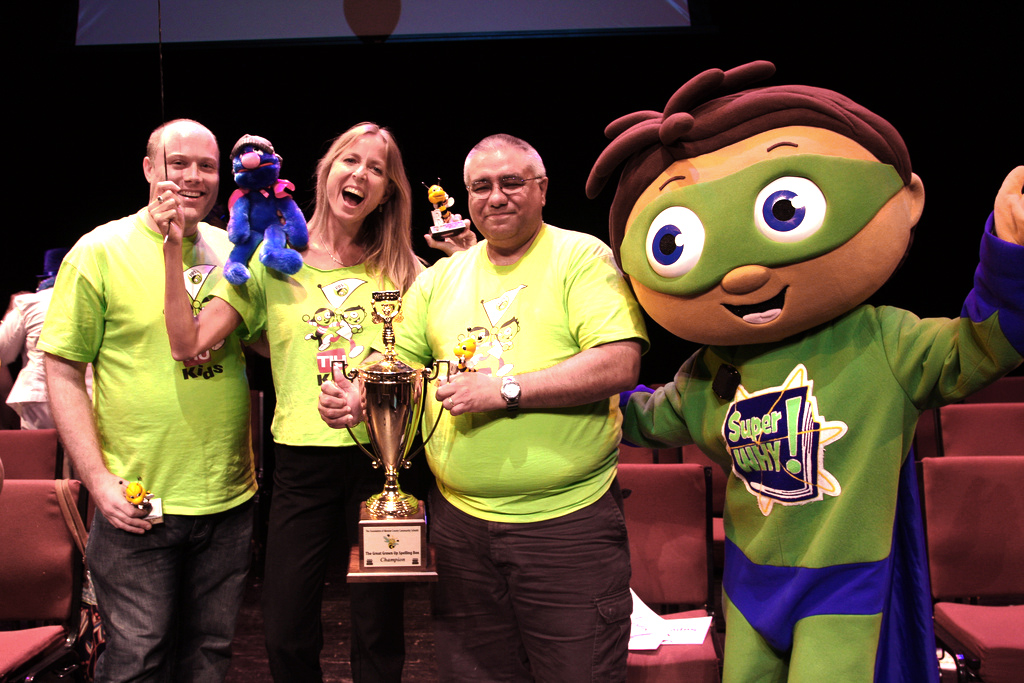 Get your team together!
Sign up today, number of teams is limited!
You can view the 2011 Spelling Bee Gallery by clicking on this link.
Click the image on the left to view a larger version of the flyer.
For sponsorship information, click here to download the pdf form.
---
Video from last year's Great Grown-Up Spelling Bee: