Grants to Equip, Inspire, & Innovate Program
In support of our mission to inspire learning and enrich teaching, the Foundation provides grants to our educators to support materials and resources for programs and activities that go beyond the limits of the school budgets. Grants are to support innovative programs or projects that enrich learning experiences, promote academic excellence for all ability levels, and engage 21st century learning skills for MCCSC students. The grant program is intended to support projects that have long-term benefits and enrich curriculum content in all subject areas.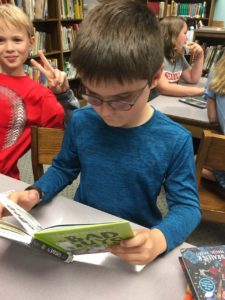 Funding proposals are reviewed and researched by a committee comprised of MCCSC educators and FMCCS personnel. Through this process we believe the Foundation can have the greatest impact on education for our students.
All full-time MCCSC employees are eligible to apply for a grant. MCCSC employees may receive a maximum of two grants per school year. Students sponsored by an MCCSC classroom teacher are also eligible to apply for a grant. The application must be approved by building principal and building representative.
FMCCS conducts one large grant cycle in the fall and then offers smaller monthly grants starting in January 2022.
Fall Grant Cycle – July 22 – October 10, 2021

Curriculum Enrichment Grants (CE)
Small Science & Environmental Grants (SE)
Elementary Library Grants (EL)

Monthly Grant Cycle – January 1, 2022 closing at the end of each month until funding is spent

Curriculum Enrichment Grants (CE)
Small Science & Environmental Grants (SE)
Grant Investment Priorities
Please select the grant category that best fits your project / request.
---
Curriculum Enrichment Grants – $250 to $5,000

(

Closed see Monthly grants below

)

CE grants are designed to support educational projects that immerse students in engaging instructional content. Educators in all subject areas are encouraged to apply. This year there is designated funding in the following program areas:
Enrichment of global content and diverse cultures in classroom curriculum. This is provided through our partnership with the IU Center for the Study of Global Change.
Resources for mild to moderate special needs students/classrooms. Funding is provided through the Greta Mumper Endowment to help "Fight the Good Fight.
CE projects may include a single classroom, multiple classrooms, grade levels, PLCs, schools, or district level programs.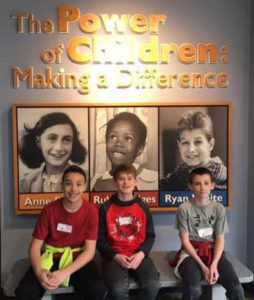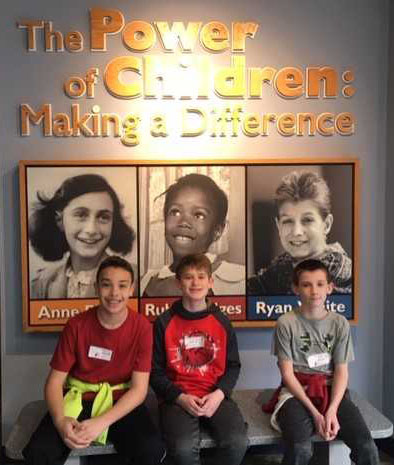 Expenses eligible for funding through this grant program include but are not limited to:
Education materials and resources related to the project
Technology and software as approved by MCCSC Information Services
Authors, speakers, and experts to support instructional content. We will follow MCCSC's policy in this area during the school year. Virtual options may be considered.
Support for professional development related to student improvement; we encourage collaboration by PLCs, schools, and grade levels to maximize impact. This is limited and must be approved by MCCSC Administration.
Field trips specifically related to course curriculum. We will follow MCCSC's policy of field trips during the school year.
We realize with COVID-19 there may be many needs related to social distancing and sharing of supplies. We will do our best to assist with these needs but your case for support should support more than just a short-term need.
Funding will not be awarded for:
Consumable and disposable items such as prizes, awards, t-shirts, and food.
Salary, transportation, food, and lodging for MCCSC personnel may not be requested.
Sponsorship of school fundraising events.
Extracurricular activities specific to travel and registration for competitions and conventions.
Professional development during the school year is limited and must be approved by MCCSC Administration.
Application Period: July 22 – October 10, 2021
Apply for a Curriculum Enrichment Grant
---
Small Science & Environmental Grants – $100 to $1,000
Science & Environmental (SE) grants are provided in partnership with the Raymond Foundation. Eligible expenses are the same as the Curriculum Enrichment Grants but specific to science and environmental programs. Please got to the CE section for those details. Only certified MCCSC educators may apply.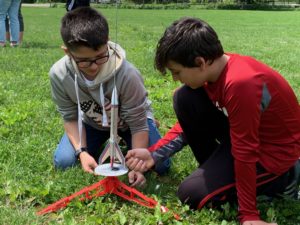 SE grants include a Renewable Option to extend the grant funding of the project during the following school year. This option is intended to enrich the data driven sciences and curriculum with activities that may need to be done outside a traditional classroom setting and/or enhance student development of required curriculum standards. Applicants that apply for renewable funding will be required to file an impact report that demonstrates the outcomes and benefits to student learning of the program/course by the end of the school year. Some examples of valid projects might be studies such as annual monitoring of water quality of a local stream or annual field trips which expose students to real-world examples that have been studied in the course curriculum. Other examples may include project based learning resources, study of wetlands, ecosystems, and land reclamation. The Renewable Option is reviewed annually.
Application Period: July 22– October 10, 2021, then monthly starting January 2022
Apply for a Small Science & Environmental Grant
---
Elementary Library Grants:
(Complete for 2o21-2022)
Elementary school media specialists or school administrators may apply for funds to purchase books for their school's library collection.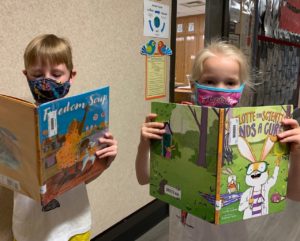 Grants may include purchases for books that support and enhance curriculum, as well as books for pleasure reading. The grant request must be supported by industry research as related to the request. A list of the books to be purchased with the proposal must be uploaded with the application. Technology or related expenses including e-books are not funded. Shipping is covered by the grant program.
Application Period: July 22 – October 10, 2021
Apply for an Elementary Library Grant
---
Monthly Curriculum Enrichment Grant – $100 to $500

(Opens January 2022)
These grants will follow the same funding guidelines as the Curriculum Enrichment Grants; the maximum funding request is limited to $500. These are intended to fill smaller project needs throughout the school year. The grant proposals will be reviewed monthly until funds are spent.
Application Period: January 1, 2022, then ongoing monthly until funds are spent.
Insta-Grants
Insta-grants are $100 grants announced throughout the school year. Please follow our Twitter and Facebook pages to receive information on our granting days. On these days, MCCSC certified educators may reply to posts for the chance to receive $100 to impact their classrooms.
Requirements
All grant requests must be entered through the online grant application program. Applicants should read the program details of each grant application; it may include more details related to funding restrictions. All applications must include an itemized budget uploaded in the application. Grants should be well written and clearly define how the project will impact student learning and be measured. Grant funding should be spent during the current school if there is an exception to that time line it should be defined. Grants are reviewed on a competitive basis and may be partially funded or not be funded.
All grant applications must be reviewed and approved electronically by the applicant's school principal and building representative. Grants not approved at the building level will not be considered for funding.
All schools are required to have a Building Representative to the Foundation. This person serves as a liaison to their faculty to communicate program and fundraising information as well as facilitate questions. If a school does not have an active Building Representative grants submitted from their faculty cannot be reviewed for funding. A list of all Building Representatives is in the drop down. If you are interested in serving as your school's Building Representative please email us.
Grant award recipients must file a Grant Evaluation by the end of the school year in which the grant was awarded. If grant evaluations are not filed timely, the applicant will not be eligible for future grant funding from the Foundation.
Items purchased with Foundation funds will remain at the school to which it was granted unless the Foundation approves otherwise.
Grant recipients may be asked to make a presentation or a display about their grant for Foundation events and use. Grant recipients are asked to announce their grant to the families and faculty at your school, and in school publications. The Foundation should be acknowledged in any publicity regarding grants.
---
Resource Information
Grant Evaluation Review Committee Instructions
FAQs about our online submission system
Grant Budget Template xls format