Small Science & Environmental Grants - $250 to $1,000
Science & Environmental (SE) grants are provided in partnership with the Raymond Foundation to support smaller classroom projects.    Only certified MCCSC educators may apply.
Expenses eligible for funding through this grant program include but are not limited to:
Education materials and resources related to the project

Technology and software as approved by MCCSC Information Services

Authors, speakers, and experts to support instructional content.  We will follow MCCSC's policy in this area during the school year. Virtual options may be considered.

Support for professional development related to student improvement; we encourage collaboration by PLCs, schools, and grade levels to maximize impact.  This is limited and must be approved by MCCSC Administration.

Field trips specifically related to course curriculum.  We will follow MCCSC's policy of field trips during the school year.
Funding will not be awarded for:
Consumable and disposable items such as prizes, awards, t-shirts, and food.

Salary, transportation, food, and lodging for MCCSC personnel may not be requested.

Sponsorship of school fundraising events.

Extracurricular activities specific to travel and registration for competitions and conventions.

Professional development during the school year is limited and must be approved by MCCSC Administration
SE grants include a Renewable Option to extend the grant funding of the project during the following school year.   This option is intended to enrich the data driven sciences and curriculum with activities that may need to be done outside a traditional classroom setting and/or enhance student development of required curriculum standards. Applicants that apply for renewable funding will be required to file an impact report that demonstrates the outcomes and benefits to student learning of the program/course by the end of the school year.  Some examples of valid projects might be studies such as annual monitoring of water quality of a local stream or annual field trips which expose students to real-world examples that have been studied in the course curriculum.  Other examples may include project based learning resources, study of wetlands, ecosystems, and land reclamation.   The Renewable Option is reviewed annually.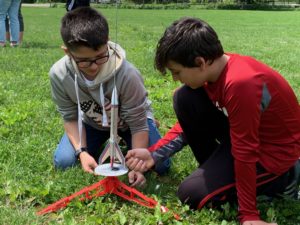 Application Cycles: 
Fall Cycle July 24– October 15, 2023

Spring Cycle January 2 - February 29, 2024