Real Men Read Parent/Mentor Portal
Each year, FMCCS places men from our community in Kindergarten classrooms throughout the district. Five times a year, the MENtor reads aloud from a book that each child receives a copy of. Through fun activities and exciting stories, students are encouraged to love reading and take lessons from the books.
Research shows that reading with a child at home is one of the best ways to increase reading skills. You will find lesson plans for each of these books to inspire your fun family reading time.
We also encourage you to support this program for next year!
$20 will fund the program for one student.
$60 will fund the one classroom for one month of the program.
$300 will fund a classroom for all five months of the program.
If you would like to make a donation towards Real Men Read, please click the Donate button on the sidebar. Under "Related Gift Information," make a note that your donation is "For Real Men Read." Thank you for fostering a love for reading in our students.
Thank you to our program sponsors for the 2019-2020 program:

October – Frog on a Log
Written by: Kes Gray & Jim Field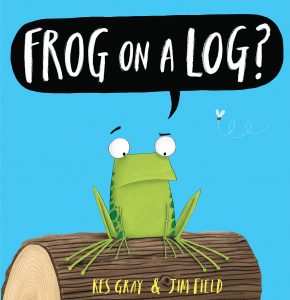 A read-aloud story that will have kids rhyming around the house!
"It's very simple, really. Cats sit on mats, hares sit on chairs, mules sit on stools, gophers sit on sofas, and frogs sit on logs."
Key Vocabulary:
November – Whistle for Willie
Whistle for Willie lesson plan
This is a story about a little boy named Peter. He has a playful imagination and he wants to be able to whistle so he can call his dog Willie.
New Vocabulary:
carton (box)
scrambled (ran or crawled quickly)
errand (quick trip to do a little job)
Recommendations:
Other books by Ezra Keats include
February – Pierre the Penguin, A True Story
Written by: Jean Marzollo and illustrated by Laura Regan

Pierre the Penguin lesson plan
This is a true story about Pierre, a small penguin in a museum in California. The people at the California Academy of Sciences worked together to help him. This book is written in verse so the language has rhythm and rhyme.
New Vocabulary
observed (watched or noticed)
jam (difficult situation)
brayed (squawked loudly)
neoprene (thick, stretchy fabric)
Recommendations:
Jean Marzollo is the author of the I Spy books
We are updating this section.
March- What Does It Mean to Be Kind?
Written by: Rana DiOrio

April – Pete the Cat's Train Trip
Written by: James Dean
Pete the Cat is going scuba diving! Before he hits the water, Captain Joe tells him about all the sea creatures he can encounter, and Pete is super excited to see a seahorse. But when he is suited up and swimming around, he has to search high and low to find the little guy. In this aquatic adventure, Pete makes a new friend and gets a big surprise!
Recommendations:
Talk to your school librarian for more Pete the Cat books!