I would like to tell you about Dylan.  Dylan is an energetic second grader in the MCCSC.  Last school year, Dylan was described by his teacher as a handful.  He was tardy 41 times during the year; he was disruptive in the classroom often screaming out "I hate to read."  He finished the school year reading a full grade level behind his peers."
Over the summer, Dylan attended the Super-Power Reading Camp.  The camp was funded by a literacy grant awarded to the Foundation.  During the camp the teachers began to notice a huge change in Dylan.  He loved camp; he came to school every day, and he was always eager to read.  At the end of the program, his reading level had improved and he was saying "I love to read!"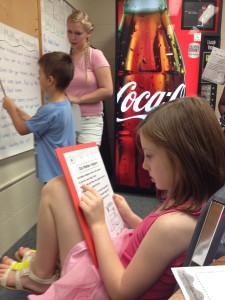 He had confidence in himself and he set a goal to read books from The Magic Treehouse series.  Given his reading level at the time, this was quite a challenge.
Recently I visited Dylan in his classroom.  He had a huge smile on his face as he read with me a chapter in Abe Lincoln at Last from the Magic Treehouse.  Today Dylan has closed his reading gap and his is now reading on grade level!
Annual gifts from generous donors like you help children like Dylan succeed!  Reading on grade level by third grade is an essential step in helping children succeed academically and do well in their lives and careers.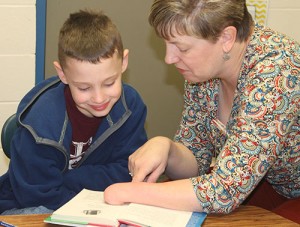 We need your help to boost reading skills for many children in our community.
Will you please make your annual gift to our students today?  Your gift will provide educational resources that enable all students the opportunity to read, write, think and succeed.
When you support education you impact a child for life.
Thank you for your gift.
Gifts can be made online by clicking the donate button or by mailing a check to the FMCCS at 315 North Drive, Bloomington IN 47401.
"Education is not preparation for life; education is life itself." John Dewey.