Ben Tait Memorial Scholarship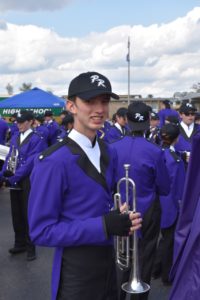 Benjamin Tait graduated from Bloomington High School South in 2018. He was an outstanding student, musician, and Science Olympian. Ben was cheerful, optimistic, and kind.
He loved engineering and science and was an award-winning member of the Science Olympiad team; he especially loved the building events. Ben's musical career began with studies of the recorder when he was six years old and living in Germany. When he moved to Bloomington, he continued to study recorder, then added piano and trumpet. He competed each year at ISSMA in trumpet and piano and was an active and enthusiastic member of the concert band, jazz band, and marching band. Ben also learned organ and played in church services on a regular basis. Music was a joy to Ben; when he arrived home from high school each day, he would go straight to the piano and spend at least 30 minutes to release the stress of the day before getting to his homework.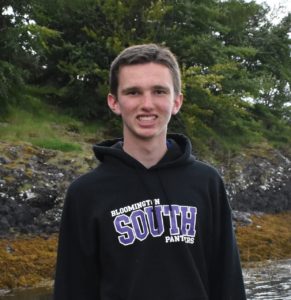 After high school, Ben served a two-year mission for the Church of Jesus Christ of Latter-day Saints in Germany. In the fall of 2020, he began studies in mechanical engineering at Arizona State University with a National Merit Scholarship. At ASU, Ben was a member of a concert band and jazz repertoire and he also volunteered as accompanist for a service outreach choir and as organist for his church congregation. Ben died in an automobile accident in November 2020, while on a weekend trip with dear friends.
The Ben Tait Memorial Scholarship is being established by friends and family to honor Ben's love of music, scholarship, and friendship. The scholarship will be awarded annually to a college-bound senior at Bloomington High School South, who has demonstrated outstanding musicianship in band and excellent scholarship.
You can give by clicking Donate on this page, or by mailing in a check payable to FMCCS at 315 North Drive, Bloomington IN 47401. Please note Ben's scholarship fund in the memo.
For donations greater than $1,000, a check is preferred, to reduce processing fees. The Foundation is a 501(c)(3) organizations and gifts are tax deductible as permitted by law.
Thank you for remembering Ben with your gift to support future band musicians in their college studies.