Bloomington Reads!
May 6, 2012 @ 8:00 am

-

May 12, 2012 @ 5:00 pm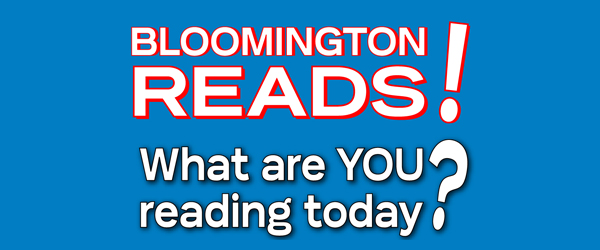 Raise a Community Readers
The Foundation of Monroe County Community Schools hosts the second annual Bloomington Reads – a week of reading and literacy related activities to focus our community on the importance of literacy.  20 minutes of reading a day builds a community of readers.
Activities for the week include:
Sunday, May 6, 1:30 p.m. Monroe County Public Library Auditorium
Stone Soup Comes to Life – The Bloomington Key Club brings to life the book Stone Soup.
Wednesday, May 9, 11:30 a.m. to 1:00 p.m. Monroe County Court House Lawn 
 Bring Your Own Book and Read on the courthouse lawn.  Pack a lunch, a book and a blanket and spend an hour reading.  Princess Presto from the PBS television show Super WHY! with the power to read will visit everyone on the lawn. 
Click here to visit Super Why                   Click for Event Flyer
Thursday, May 10, 7:00 p.m. Fairview Elementary LGI Room
On Becoming an Author! Scott Russell Sanders, author-winning author and Distinguished Professor Emeritus of English at Indiana University will speak about his lifelong love of reading and the path that led him to become a writer.  Families are encouraged to attend as he will draw upon his books for children, such as The Floating House as well as his books for adults, including Wilderness Plots.
Saturday, May 12, 8:30 a.m. to 11:30 a.m.
Bloomington Reads Aloud –  Readers of all ages are invited to join us on the patio of Macri's Deli (corner of Morton and 7th) to help Bloomington read aloud a novel and various poetry selections.  Free books to the first 400 students who visit the table.  Learn about the summer reading program at the Monroe County Public Library.  Event Flyer
Ongoing Events throughout the week:
Books for Preschoolers – South Central Indiana Kiwanis will read to preschoolers at Monroe County Head Start centers and MCUM.  Each child will receive a book.
Scrabble Tournament for MCCSC middle and high school students.
Literacy focus on The Floating House and Wilderness Plots in MCCSC elementary schools.
Bloomington Reads is sponsored by: